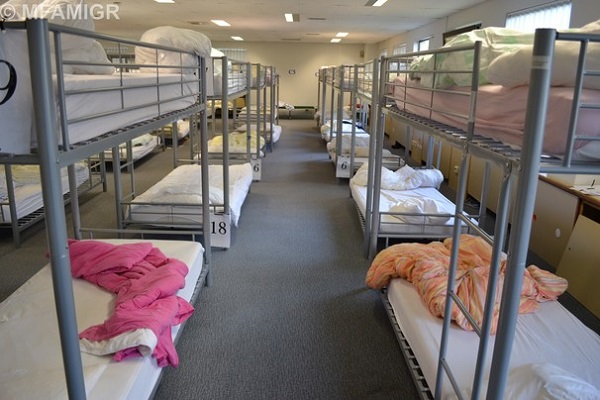 Credit: Ministry of Family, Integration and the Greater Region
Next month will see the launch of this year's Action Hiver, an initiative aimed at offering services to homeless people in Luxembourg in the colder months.
Action Hiver, developed in collaboration with the Ministry of Family, Integration and the Greater Region, Inter-Actions ASBL, Caritas Accueil et Solidarité and the Luxembourg Red Cross, will run from 1 December 2017 to 31 March 2018.
As part of the initiative, a day centre located at 22 Dernier Sol in Luxembourg-Bonnevoie will be open every day from 12:00-17:00 where Inter-Actions and the Luxembourg Red Cross will offer a range of services. The non-profit association Inter-Actions will be on site to provide advice to people in need and referral to specialised social services, whilst Luxembourg Red Cross professionals and volunteers will serve lunch, provide leisure spaces with newspapers, music and television and organise one-off events such as CV writing or a painting workshop by socio-educational professionals.
Medical and care services will be offered on Tuesdays and Fridays from 13:00-15:00 by volunteer professionals from social services and general practitioners.
Likewise, the night centre, located at 2b Trier Road in Findel next to Lux-Airport's "Economy M" car park, will be open every night from 19:00 to 09:00.
Together with volunteers, the professionals of Caritas Accueil et Solidarité will offer overnight accommodation with a snack in the evening and breakfast, as well as sanitary facilities. Registration takes place during the day with the Inter-Actions Coordination Service at the Day Centre.
In the case of an emergency, those in need can go directly to the night reception centre between 19:00 and 23:00.
A "WAK" shuttle is organised between Luxembourg City and the Night Reception Centre, departing from platform 2 at F.D. Roosevelt Boulevard at 18:55 and from platform 17 RGTR at Central Station at 19:05.