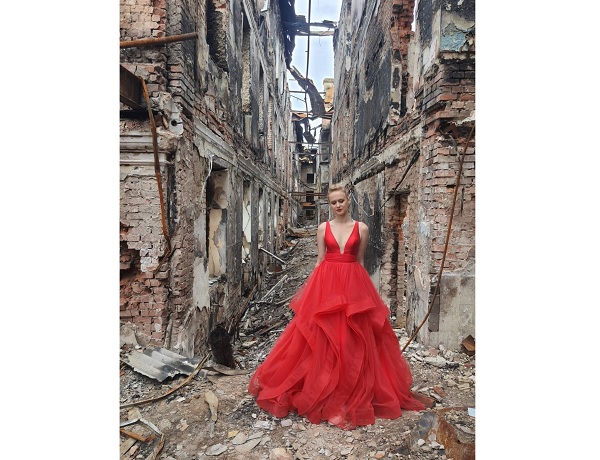 Kharkiv school graduate; Credit: LUkraine asbl
LUkraine asbl, a non-profit organisation representing the Ukrainian community in Luxembourg, has announced that it is organising a special performance in Luxembourg City this Saturday to commemorate the Ukrainian children killed during the Russian invasion of Ukraine.
This performance, titled "Children who will never", will take place in Place de Clairefontaine on Saturday 9 July 2022 at 14:00.
The concept is tightly connected with the end of the school year in many European countries, including Luxembourg. In Ukraine, thousands of children will not have any celebrations. Many of them have been killed and will never go to school again. They will never grow up to become successful doctors, engineers or managers. As LUkraine asbl emphasised, children are still dying every day in Ukraine. Schoolchildren hear sirens instead of music and cannot plan their future because it can be taken away from them at any time.
Saturday's performance will be divided into two parts. Firstly, women and girls in colourful dresses and tutu skirts and men and boys in bow ties will walk from Hamilius to the Place de Clairefontaine in Luxembourg-Ville. Along the way, they will ring school bells with yellow and blue ribbons, drawing attention to native traditions; in Ukraine, young children ring the bells to mark the start and end of the school year.
The second part of the tribute will include carrying toys to be displayed in several places in the square in honour of the youngest victims of the war in Ukraine.
This event is open to the public. Further details are available on the Facebook event page: https://fb.me/e/1FVvPX0Hx