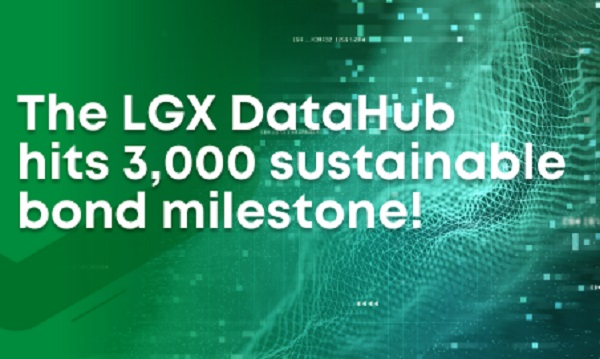 The Luxembourg Stock Exchange (LuxSE) announced today that the LGX DataHub of the Luxembourg Green Exchange (LGX) has now expanded its scope across more than 3,000 Green, Social and Sustainability Bonds.
Just four months after its official launch, this centralised hub of sustainability data now includes up to 150 data points on more than 3,000 Green, Social and Sustainability Bonds from more than 800 issuers. This means that LGX DataHub users have access to structured and granular sustainability data on almost the entire universe of the world's listed sustainable debt securities in one centralised place.

Built and managed by the sustainable finance team at LuxSE, the LGX DataHub is a unique and centralised database that gives asset managers and investors an unrivalled scope of sustainability data that will allow them to propel their sustainable investment strategies and compare the social and environmental impact of different investments.

This expansion was made possible by LuxSE's collaboration with tech company Tetrao. In just three months, Tetrao collected 350,000 sustainability data points from 385,000 document pages thanks to its Artificial Intelligence-based technology. The data points have been carefully chosen by the LGX DataHub team and represent the most granular pre-issuance and post-issuance data in the market, including comparable allocation and impact data. LuxSE's sustainable finance experts have also verified the high level quality of the data collected by Tetrao, to ensure maximum accuracy.