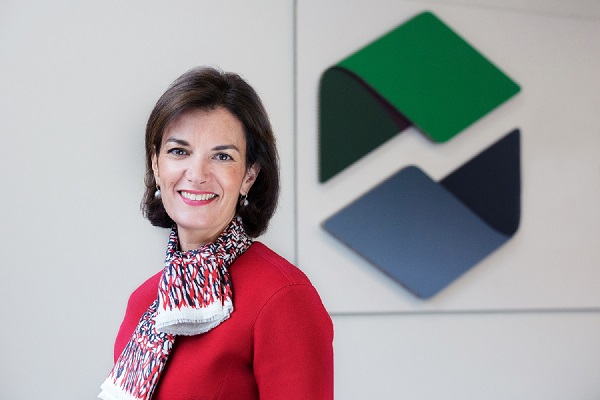 Julie Becker, Deputy CEO of LuxSE & Founder of LGX; Credit: LuxSE
The Luxembourg Stock Exchange (LuxSE) has entered into an agreement with the German index engineering company Solactive AG to establish a new green bond impact index, the Solactive LGX Green Bond Impact Index.
This index is composed of a selection of green bonds listed on LuxSE and displayed on the Luxembourg Green Exchange (LGX), the world's leading platform for sustainable securities.
All the selected bonds included in the LGX Green Bond Impact Index will exclusively fund projects that have a positive environmental or climate impact. While Solactive remains the owner and administrator of the index, LuxSE supports the German index provider in identifying the securities to include.
LuxSE's sustainable finance experts will ensure that the green bonds included in the index are compliant with recognised market standards, such as the International Capital Market Association's Green Bond Principles or the Climate Bonds Taxonomy, and are providing the required documentation, which includes at least an external review and a post-issuance report. LuxSE will also build the selection with liquidity in mind to make the index as relevant as possible for asset managers and investors wishing to invest in green securities.
Julie Becker, Deputy CEO of LuxSE and Founder of LGX, explained: "By contributing to this new green bond impact index, we take a step further in our mission to facilitate sustainable investment. All stakeholders need to be able to access transparent and meaningful information to make informed and sustainable investment decisions, and indices serve as guidance. The Green Bond Impact Index furthermore enhances the visibility of the green bond issuers displayed on LGX, who commit to maximum transparency. It is a pleasure for us to collaborate with a leading index provider like Solactive on this unique project".
The index was carefully built to provide market players with exposure to the green bond market. With a wide range of indices already created, Solactive has a broad experience of technical infrastructures, regulatory requirements and security standards, and offers the end-user a smooth experience. LuxSE adds to this technical expertise its in-depth knowledge of sustainable finance and the right data to mirror the green bond market accurately.
Timo Pfeiffer, Chief Markets Officer at Solactive, commented: "As assets in the ESG space grow tremendously, the number of existing ESG products leave investors with a maze of opportunities. I am very happy that Solactive, with the expertise of LuxSE, is able to connect investors with meaningful investment opportunities via the Green Bond Impact Index, which serves as a transparent benchmark towards a greener future".