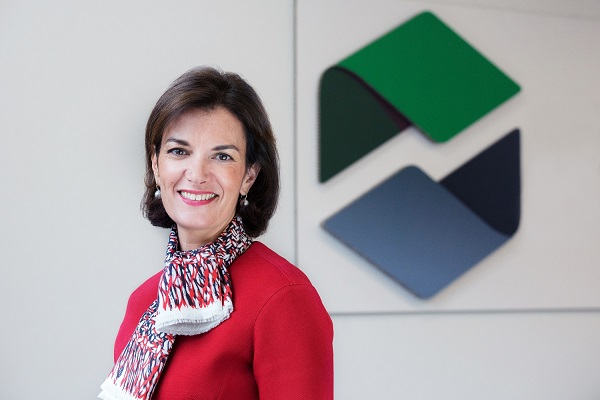 Julie Becker, Deputy CEO of LuxSE and Founder of LGX;
The Luxembourg Stock Exchange has announced that the Luxembourg Green Exchange (LGX) has expanded its scope and is now listing Sustainability-Linked Bonds (SLBs) alongside Green, Social and Sustainability Bonds, as well as Green, Social and ESG Funds.
Sustainability-Linked Bonds (SLBs) have been gaining momentum since the International Capital Market Association (ICMA) released its Sustainability-Linked Bond Principles (SLBP) in June this year.
SLBs are innovative debt instruments that finance the issuer's steps towards achieving predefined sustainability objectives. As such, SLBs bring more diversity in the types of products and issuers available on the market and allow institutional investors to meet their sustainable investment mandates.
What are Sustainability-Linked Bonds (SLBs)?
SLBs are performance-based bond instruments where the issuer commits to future improvements in sustainability outcomes within a predefined timeline. The novelty of this instrument is that the financial or structural characteristics of the bond can vary depending on whether the issuer achieves the predefined sustainability objectives.
Unlike Green, Social and Sustainability Bonds, the proceeds of the SLBs are used to finance general corporate activities and the scrutiny is placed at the level of the issuer itself. As such, SLBs represent a source of financing for companies that set clear and ambitious science-based targets to become more sustainable, without earmarking the proceeds of the bond for a specific, investable project.
LafargeHolcim's SLB displayed on LGX
In this context, the Luxembourg Bourse (Stock Exchange) has confirmed that LafargeHolcim has chosen it as the listing venue for its inaugural €850 million Sustainability-Linked Bond, the first of its kind in the building materials industry. The SLB was listed this week and will reach maturity in 2031. Through this bond issuance, LafargeHolcim commits to substantial CO2 reduction targets by 2030. ESG research and rating company ISS ESG provided a second-party opinion and confirmed the bond's alignment with ICMA's SLBP.
The SLB issuance demonstrates LafargeHolcim's commitment to becoming a net-zero company and enabling carbon-neutral constructions.