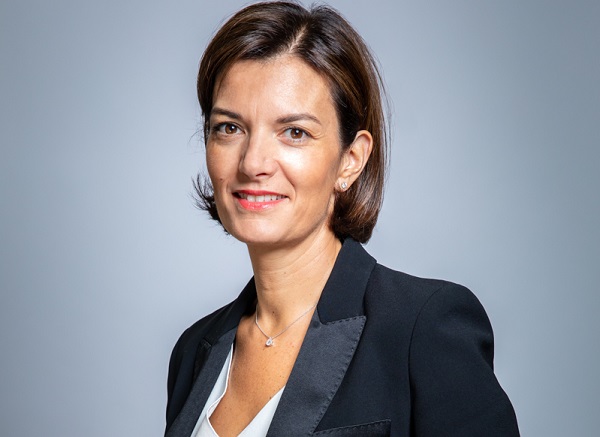 Julie Becker; Credit: LuxSE
The Board of Directors of the Luxembourg Stock Exchange (LuxSE) has appointed Julie Becker as Deputy CEO of LuxSE.
In this strategic position, Julie Becker will act as an alternate to Robert Scharfe, who has been CEO of LuxSE since 2012, in expanding the exchange's international footprint, further strengthening its role in sustainable finance and leading the 90-year-old financial institution into a digital future.
Frank Wagener, Chairman of the Board of Directors of LuxSE, commented: "Julie Becker has brought a clear vision, new perspectives and drive to the exchange. Her contribution to the Luxembourg Stock Exchange over the past six years has been significant and I am confident that she will bring great value in the role as Deputy CEO".
Julie Becker joined the Luxembourg Stock Exchange in July 2013 and was appointed to the company's Executive Committee in 2015. Her career in the financial sector in Luxembourg spans over two decades and includes positions at the Central Bank of Luxembourg and Dexia. Ms Becker is a strong advocate for sustainable finance and Founder of the Luxembourg Green Exchange (LGX), which was established in 2016 to promote the sustainable finance agenda and facilitate sustainable investment worldwide. Over the past three years, she has represented LuxSE and LGX at expert forums, conferences and meetings around the world. She is also the Chair of LuxCMA, a capital markets industry association established earlier this year.
The Board of Directors has also appointed Laurent Pulinckx as a Member of the Executive Committee of LuxSE. Laurent Pulinckx is heading the exchange's IT department and is preparing the cloud migration of the Luxembourg Stock Exchange Group's technical infrastructure.
As of 1 January 2020, the Executive Committee of LuxSE will be composed of the following members: Robert Scharfe (CEO); Julie Becker (Deputy CEO); Pierre Schoonbroodt (Member); Bernard Simon (Member); Laurent Pulinckx (Member).