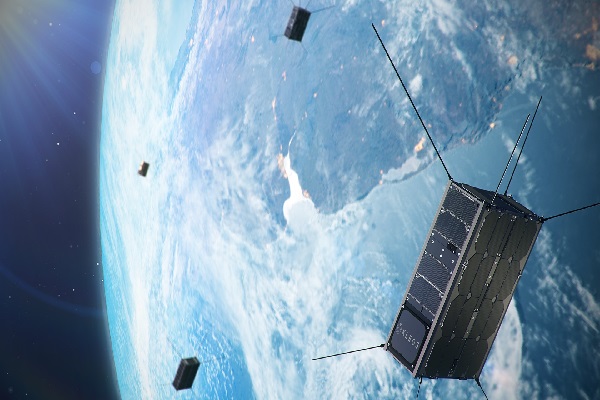 Credit: Kleos Space
Kleos Space, a space-powered Radio Frequency (RF) Reconnaissance data provider based in Luxembourg, today announced that it has been awarded a United States Air Force Small Business Innovation Research (SBIR) Phase 1 contract with a focus on "Innovative Defence-Related Dual-Purpose Technologies/Solutions with a Clear Air Force Stakeholder Need".
The SBIR is a highly competitive programme that encourages small businesses to engage in US Federal Research/Research and Development (R/R&D) that has the potential for commercialisation. The special US Air Force SBIR topics, developed in partnership with the Air Force Research Laboratory, National Security Innovation Network and AFWERX, are experiments to increase the efficiency, effectiveness and transition rate of the programme. Through a competitive awards-based programme, the SBIR thus enables small businesses to explore technological potential and provides the incentive to profit from commercialisation.
Kleos was successful in its presentation of the Kleos Scouting Mission under AF192-001 and is participating in Phase 1 of the programme. This first phase is to be completed by 23 October 2019 with the delivery of a report on technical feasibility, financial sustainability and meeting defence needs serving as a gateway to Phase 2.
Kleos' Head of US Strategy; Karyn Hayes-Ryan, commented, "Participation by Kleos in the SBIR programme is a welcomed opportunity for the company to provide access to numerous Department of Defence entities".
The multi-satellite Scouting Mission system will form the foundation of a constellation that delivers a global picture of hidden maritime activity, enhancing the intelligence capability of government and commercial entities when AIS (Automatic Identification System) is defeated, imagery is unclear or targets are out of patrol range. The first scouting mission is made up of four nano-satellites built by GomSpace in Denmark, each the size of a shoebox.