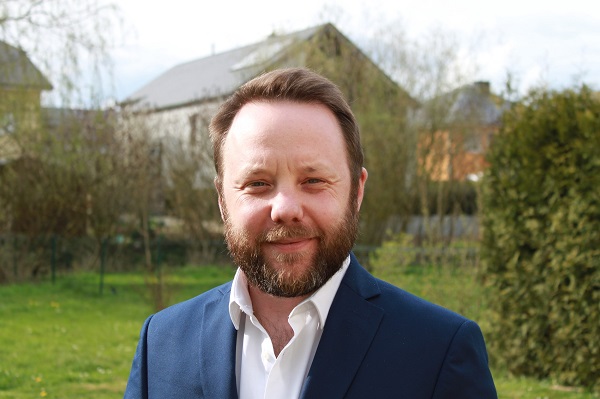 Andy Bowyer, CEO Kleos Space; Credit: Kleos
Kleos Space S.A., space-powered Radio Frequency Reconnaissance data provider, has announced that it has been informed by launch provider Rocket Lab that the Kleos' Scouting Mission launch period has been extended to October 2019.
Kleos' CEO Andy Bowyer said, "The Kleos Scouting Mission launch is dependent on parties outside of Kleos control. Notwithstanding that our team has ensured that our satellites are mission ready, but we cannot launch without a vehicle. Due to Rocket Lab's manifest requirements and their evolving production schedule, Kleos' next available launch opportunity has been extended beyond our contractual launch period ending August 2019 to no earlier than October 2019. We have been advised that Rocket Lab is doing everything possible to minimize schedule movements and launch the Kleos satellites as quickly as possible."
Rocket Lab Chief Executive Peter Beck said "Following six successful orbital missions since January 2018, Rocket Lab is rapidly scaling production and launch operations to meet growing market demand. We look forward to launching Kleos satellites in the coming months as we continue to increase our launch cadence."
Kleos' CEO Andy Bowyer continued, "Kleos is prepared for this situation as launches are exceptionally complex and often prone to delays. The team will use this time to expand the number of customer contracts secured, to continue to develop our data products, and rapidly progress the second generation of satellites. The planned 2nd mission will be focused on delivering enhanced coverage of the Earth closer to the equator, increasing our revenues and our customer base. Developing the second-generation satellites at this early stage will allow us to gain advantage following the successful launch of the Scouting Mission and allow us to stay on schedule for the overall business growth. As a responsible and highly focussed Space business we are constantly aware of the complexities of the space industry and we are prepared to take advantage of unplanned opportunities. Kleos is doing everything possible to minimize schedule movements and launch the Kleos satellites into Orbit as quickly as possible."
The multi-satellite Scouting Mission system will form the foundation of a constellation that delivers a global picture of hidden maritime activity, enhancing the intelligence capability of government and commercial entities when AIS (Automatic Identification System) is defeated, imagery is unclear, or targets are out of patrol range. The first scouting mission is made up of 4x nano-satellites built by GomSpace in Denmark, each the size of a shoebox.