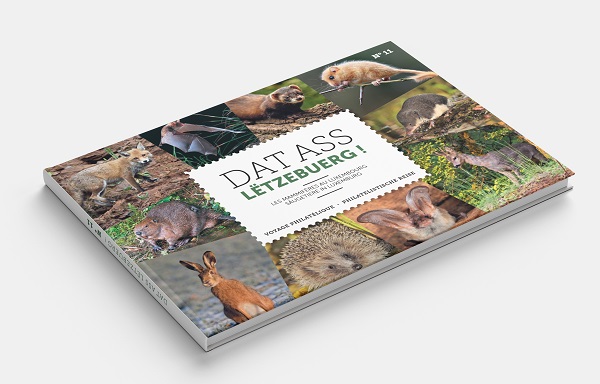 Credit: POST Luxembourg
POST Luxembourg has announced the launch of the eleventh edition of the book Dat ass Lëtzebuerg! (That is Luxembourg), this time featuring a selection of ten stamps highlighting the mammals of the Grand Duchy.
Since 2012, POST Luxembourg has been inviting stamp enthusiasts, fans of Luxembourgish heritage and anyone curious to rediscover Luxembourg from another angle: through stamps.
This new edition of Dat ass Lëtzebuerg! is dedicated to the mammals of Luxembourg. The book looks at their way of life and provides information about foxes, bats and many others. At the same time, it highlights the fact that nature needs our protection. Many species are threatened and their habitats are shrinking.
The book features ten unused stamps dedicated to Luxembourg's mammals. From the European hare to the common dormouse via the shy deer - discover some of the most striking representatives of local fauna, as illustrated by the wildlife artist Johan de Crem.
The eleventh edition of Dat ass Lëtzebuerg! is available via the POST Philately online store: www.postphilately.lu, at the stamp counter in Cloche d'Or (13 Rue Robert Stumper) and in several bookstores.