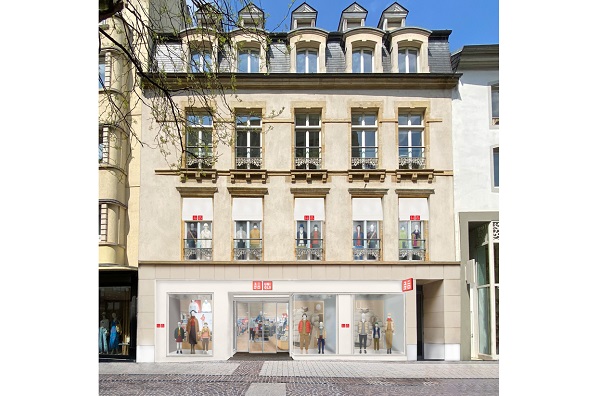 Credit: UNIQLO
Global apparel retailer UNIQLO has announced its plans to open a first shop in Luxembourg, located in the capital's city centre on Grand-Rue, in autumn 2023.
This will mark the next phase of the company's expansion across Benelux as UNIQLO Grand-Rue becomes its sixth shop in the region.
"We are pleased to be able to engage with customers in Luxembourg for the very first time and introduce our LifeWear philosophy - apparel that is created from our Japanese values of simplicity, quality and longevity and designed to help improve people's daily lives. We look forward to interacting with the local residents, 'frontaliers' [cross-border workers] and many visitors of this dynamic and cosmopolitan city," said Taku Morikawa, Chief Executive Officer (CEO) of UNIQLO Europe.
Aiming to provide clothing that is designed to make everyone's life better, UNIQLO is recognised for "LifeWear", which the retailer has described as "innovative, high-quality clothing that is universally appealing in design and comfort". Such products will also be offered at the UNIQLO Grand-Rue shop.
The new shop, with a total sales area of approximately 950 m2 spread over three floors, will offer the retailer's full range of core items for men, women and children.
The shop will be located at 22 Grand-Rue, L-1660 Luxembourg and is expected to open in autumn 2023. UNIQLO will announce more details at a later date.