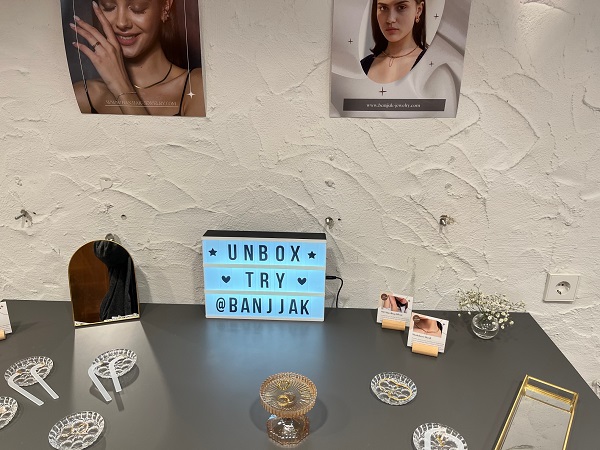 On Thursday 13 January 2022, Banjjak Jewelry launched an eCommerce portal in Luxembourg and held a brand launch party in Luxembourg-ville.
The brand focusses on dainty yet affordable jewellery from South Korea; it is the brainchild of Brandy Chen who is originally from Taiwan and has been living in the Grand Duchy for four years (and five years before that in the Netherlands).
Talking with Chronicle.lu, Brandy explained that the pop-up store opened last Friday and will be open up to 31 January; its aim is to help raise awareness of the eCommerce portal (https://www.banjjak-jewelry.com/) and to reach customers in Luxembourg. "Banjjak" means twinkle or sparkle like a star in the Korean language, with the collection including necklaces, bracelets and earrings.
In reference to recent pressures on the global supply chain and challenges to set up a new business, she stated: "Currently, logistics is quite difficult and international delivery costs keep increasing. Also, the EU now levies import taxes on extra-EU imports".
She explained that she has been influenced by South Korean fashion.
The launch party included a reception with Luxembourgish crémant and tasty South Korean finger food.
The pop-up store is located at 40 Grand Rue in Luxembourg-ville until 31 January.