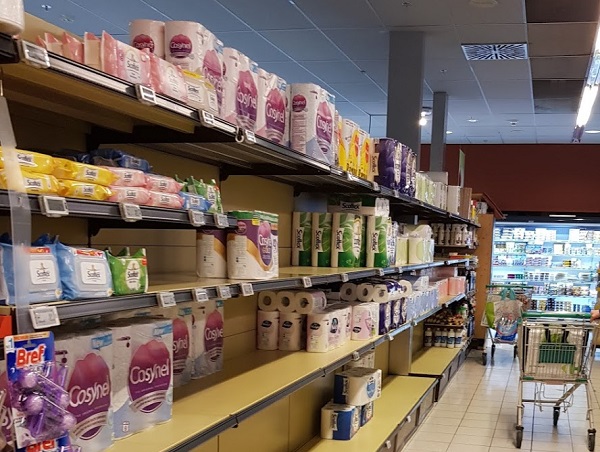 Credit: Jazmin Campbell
In the context of the COVID-19 (coronavirus) pandemic, the Luxembourg government has recalled that compliance with certain principles concerning the movement of customers is necessary in businesses which remain open to the public in order to limit the spread of the virus.
It is therefore recommended to respect "social distancing" within businesses, that is to say to ensure that an interpersonal distance of two metres between each person present in the respective business is respected. It is also advisable to regulate the entry of customers and thus limit the number of people who can access shops at the same time.
Social distancing also applies to the area in front of shop entrances; it is therefore recommended to keep an interpersonal distance of 2 metres.
Similarly, customers are advised to go shopping on their own and without taking other people with them, as well as limiting trips to the shops to the strict minimum. It is also recommended that supermarket customers use a trolley (one per person).