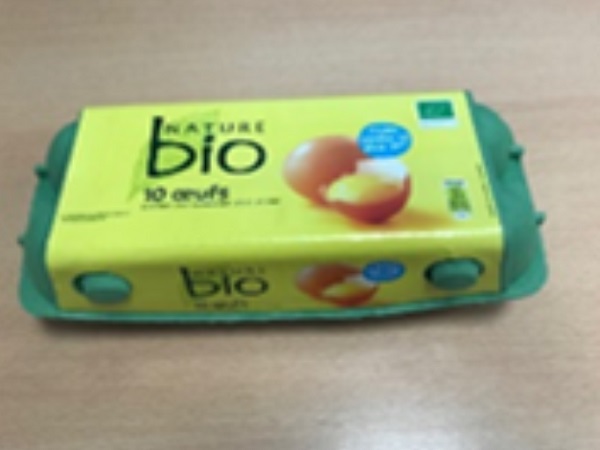 Credit: Commissariat du gouvernement à la qualité, à la fraude et à la sécurité alimentaire
The Luxembourg food safety authorities have announced the recall of "Œufs Nature Bio" from Cora Concorde and Match stores due to an excessive amount of dioxins (toxic chemical compounds).
This recall comes after Cora and Match informed the food safety authorities via the European Commission's Rapid Alert Foods System that the products in question exceed the allowed amount of dioxins and dioxin-like polychlorinated biphenyls (PCBs), types of toxic organic pollutants found in the environment.
Consequently, the following products have been recalled from Cora Concorde and Match stores in Luxembourg: "Œufs Nature Bio" (10- and 6-packs of eggs) with the expiry date 18/08/2019. Packs of ten eggs with the barcode 5400134364965 and packs of six with the barcode 5400134364958 and those with the lot number 0BE7050 are concerned. The products were produced in Belgium.
Despite the product recall, some of the inventory has already been distributed in Luxembourg's Cora Concorde and Match stores and a wider distribution cannot be ruled out.
Consequently, Luxembourg's food safety authorities have recommended that consumers no longer consume the product in question.