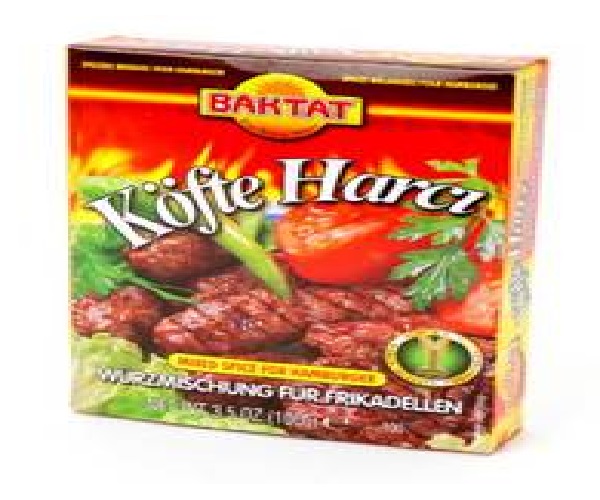 Credit: Food Safety Division
Delhaize Luxembourg has recalled BAKTAT brand spice mix "Köfte Harci" due to absence of an indication of wheat (gluten) on the label.
Delhaize informed the Luxembourg food safety authorities that producer TADAL S.A. is removing the product "Köfte Harci" from the BAKTAT brand which has been distributed in Delhaize stores in the Grand Duchy.
Since the presence of the wheat allergen (gluten) was not indicated on the label, the Luxembourg food safety authorities have recommended that people who are intolerant to gluten or allergic to wheat do not consume the following product: BAKTAT Köfte Harci (mixed spices for burgers/turkey meatballs), 100g with the barcode 8690804035418. Products with all lot numbers and expiry dates are concerned.
The product in question has since been withdrawn from Delhaize stores in Luxembourg but some of the inventory was sold.
For consumers without any such allergy or intolerance, consumption of the product poses no danger.