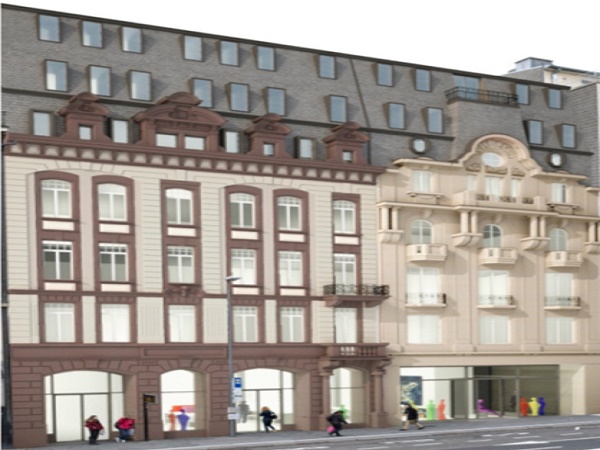 Eaglestone has acquired the former building of the Banque de Luxembourg to develop 4,000m2 of housing, shops and offices, to be named "Alfa-Arcades".
Active in the Luxembourg market since 2015, Eaglestone is growing at a steady pace with €150 million of committed investments. After the notable divestiture of G Forty, the 20-unit building and 2 office units (Goethe Street in the capital), to an international investment fund, projects are multiplying. The most recent is its acquisition of the former building of Banque de Luxembourg, opposite the station.
Speaking of the €45 million investment, Eaglestone Luxembourg director Xavier Hauboldt said: "Entitled Alfa-Arcades, this project will develop on 7 levels that will accommodate 800m2 of housing, 1,200m2 of shops, 2,000m2 of offices and underground parking."
The building, which will benefit from a deep renovation, will be entirely and exclusively intended for renting and is set to be ready in 2020.