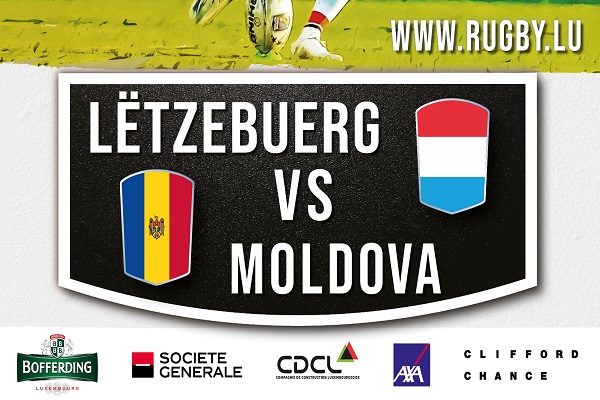 Luxembourg will go up against Moldova in the Rugby Europe International Championships (REIC) on 13 April 2019 at Stade Josy Barthel; kick-off will be at 16:00.
The two teams, which form part of the Conference 1 North category, will compete for the third time since 2016- Luxembourg proved victorious in previous matches. Within their category, Luxembourg currently ranks 4th and Moldova 5th out of five teams, behind Sweden, Ukraine and Hungary.
Entry to the match costs €10. Under 18s go free.
For more information, visit www.rugby.lu or www.rugbyeurope.eu.