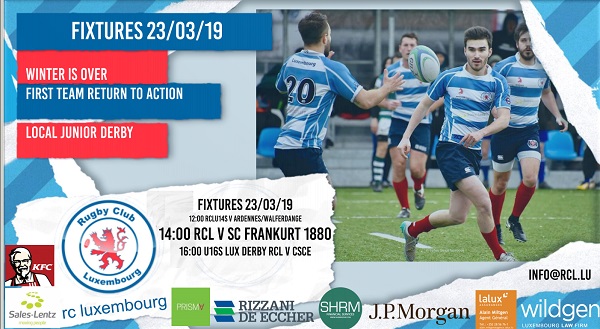 Tomorrow will see the first rugby fixtures of the season for the Rugby Club Luxembourg (RCL).
The day will kick off at 12:00 with a match between RCL U14s and Ardennes/Walferdange. Next up, at 14:00, the RCL will go head to head with German team SC Frankfurt 1880, followed by a match at 16:00 between U16s Lux Derby RCL and CSCE.
For more information, email info@rcl.lu.