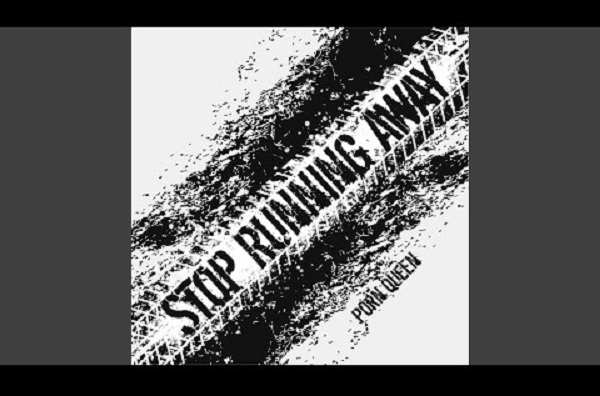 "Stop Running Away"; Credit: Porn Queen
Luxembourg hard rock group Porn Queen have announced the release of their new single "Stop Running Away".
Active since 2010, Porn Queen was created by Lucas Ferraz (vocals and guitar) and Fred Barreto (guitar), two Luxembourg residents from Brazil. Luxembourgers Yves DeVille (drums) and Fastro Daniel (bass guitar) later joined the group, followed by Nadja Prange in February 2019.
At first, Porn Queen appeared on the local scene in small venues. On 5 July 2010, the group opened for legendary guitarist Slash (former guitarist of Guns N' Roses) at the Rockhal in Esch-Belval. After this concert, the group's reputation continued to grow. They have since performed, among others, at the Netrockfestival at the Rockhal, on the occasion of the latter's 5th anniversary and at the 2nd anniversary celebration of the Rockbox club in Clausen.
Porn Queen have since opened again for Slash several times including two dates in Brazil and Paris, as well as for US guitarist Richie Kotzen (ex-member of Poison and Mr. Big) in Luxembourg, France, the United Kingdom, the Netherlands, Germany, the Czech Republic, Slovakia, Hungary and Austria, among others. The group have also played at major festivals including the Food for your Senses Festival in Tuntange, Fête de la Musique in Dudelange and Luxembourg City, Rock-A-Field, Rock um Knuedler and Sonisphere.
Porn Queen's music is influenced by 80s hard rock with a touch of blues and rock and roll lyrics.
The single "Stop Running Away" has been available since 5 November 2021. Porn Queen's next EP will be released in 2022.