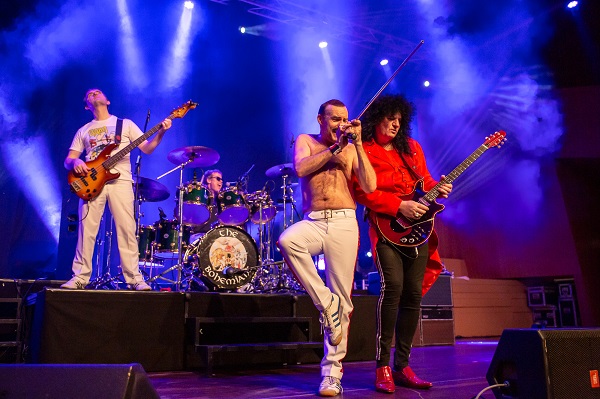 Credit: Heiko Britz
Queenmania will be returning to the Trifolion Echternach on Tuesday 7 January 2020 at 20:00.
Hits like "We are the Champions", "We will rock you" and "Bohemian Rhapsody" have immortalised Freddie Mercury and his band "Queen". The new year will see The Bohemians once again take Luxembourgish audiences on a musical journey through the rock history of one of the biggest rock bands of all time.
The British tribute band The Bohemians return to revive the myth of the legendary band in a brilliant stage show. First-class musicians, singers and entertainers will present Queen's greatest hits in a two-and-a-half hour show, including songs from the early days to late work, from disco classics to rock ballads. The English producers of the show have not saved on elaborate costumes and show effects, so that the visitors feel for an evening back in the golden age of rock music.
Ticket prices start from €32 and tickets are available from all ticket agencies (online or in person), as well as on www.kultopolis.com. For further information, visit https://trifolion.lu/fr/programmation/manifestation-vue-seule/titel/a-night-of-queen.html or tel.: 470-8951.