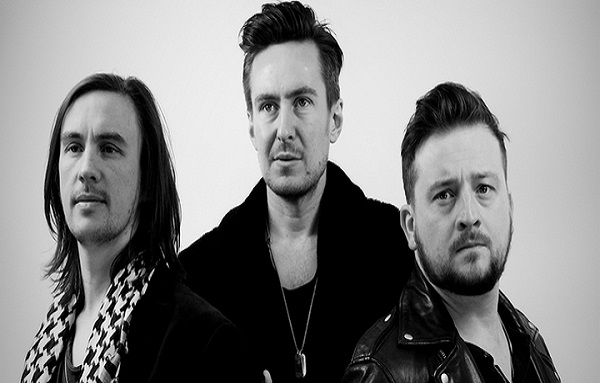 Credit: Nathalie Barbosa Mngt
Scottish rock band Sylvander has announced three dates in the Greater Region for next month, including a performance on 22 June at the Schëfflenger Fest in Schifflange, Luxembourg.
Inspired by the likes of Jimi Hendrix, the Beatles, AC/DC and Led Zeppelin, Sylvander's trio breathes new life into rock with killer tunes, electric riffs, catchy bass lines and deafening drums.
The group members, all of Scottish nationality, are Euan Malloch from Kirkintilloch (guitar/vocals), Marcus Cordock from Orkney Island (bass) and Jay Hepburn from Paisley (drums). Building on previous successes from their former band "Little Eye", the trio is produced and sponsored by world-renowned drummer-producer Geoff Dugmore (Stevie Nicks, Tina Turner, Johnny Halliday, Demi Lovato). The band has written and recorded a multitude of new songs for their first and subsequent album.
Having played together for more than six years, the rock band is currently working on its own sound and ready to embark on a new and innovative rock project.
As part of their Europe tour, following concerts in the UK in March 2019, Sylvander will build on their successes on previous tours in Belgium, Luxembourg, France and Italy. In the Greater Region, there are three dates to remember: 20 June 2019 at the Shamrock Pub in Metz, 21 June 2019 at the Fête de la musique in Saarbrücken and 22 June 2019 at the Schëfflenger Fest in Schifflange.