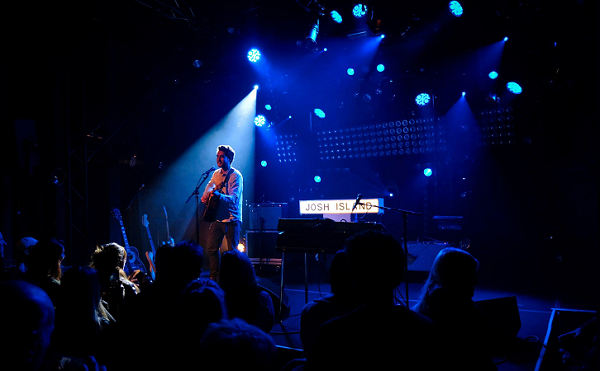 Josh Island;
Luxembourg singer-songwriter Josh Island has announced that he is hitting the road end of this month for his biggest tour to date: 13 concerts are scheduled in intimate venues throughout Western and Northern Germany.
The Dutchman combines intimate singer-songwriter melodies with story-driven folk, a touch of jazz and warm soul-blues.
Josh Island has been active in the Luxembourgish music scene since 2015 from the age of 16, quickly gaining recognition for his vocal presence, organic folk-picking and entertaining showmanship. He has supported an array of international artists at Rockhal and Rotondes and released his debut EP back in April 2018.
A highlight of Josh's career occurred last summer, when he was invited by the Benelux organisation to perform for the King of the Netherlands, the King of Belgium and the Grand Duke of Luxembourg in Brussels. Fans know him for his interactive and entertaining performances, often adding a personal and intimate "living room" touch to his concerts.
The tour schedule looks as follows:
Feb 22 / Die Lichtung / Köln
Feb 23 / Leuchtfeuer / Cuxhaven
Feb 24 / Findus / Bremerhaven
Feb 26 / Café Einstein / Emden
Feb 27 / Nunatak / Blumenthal
Feb 28 / Umbaubar / Oldenburg
Mar 01 / Prinz Willy / Kiel
Mar 02 / Norder147 / Flensburg
Mar 04 / Tonfink / Lübeck
Mar 05 / Freundlich+Kompetent / Hamburg
Mar 06 / Café Käthe / Rostock
Mar 25 / Der Weinländer / Wiesbaden
Mar 26 / Viertelbar / Wuppertal
For details, see www.joshisland.com