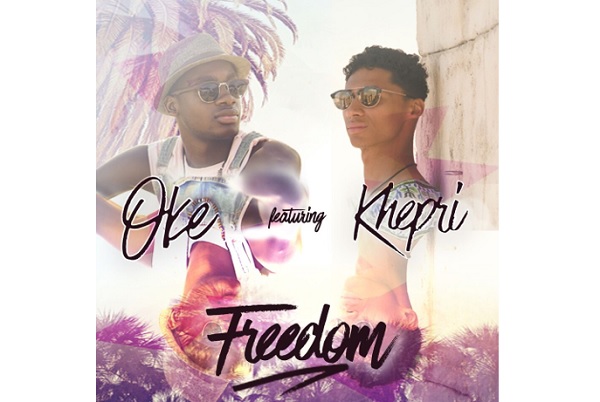 Freedon, single by Oke;
Oke, the Nigerian artist who has lived in Luxembourg for ten years since fleeing Nigeria aged 20, is to release his 4th single, "Freedom", on Wednesday 8 August 2018, a symbolic date as World Peace Day is celebrated on that day.
In 2017, everything started to click with his music career, when Oke recorded a duet with Miss Georgia Gray, "Waiting for So Long" released on the German label Sevenus, followed by two releases with DJS in 2018, including "Bleeding" in May this year on the German label Toka-Beatz, and "Weekend" - and now the winning song from the "Welcome To Europe Festival 2018" at the Europapark Rust where he represented Luxembourg and won the Audience Prize, Freedom, which is being released on the label 7US Music.
"Luxembourg has changed my life in every way - education, music and sports. This country gave me the opportunity to use my talents and show the world what I am capable of" said Oke. He added "My goal is to reach the soul of the people with my voice and the To help the world to be a better place".
His soulful R&B voice can be heard on "Freedom", together with that of his rapper partner Khepri.