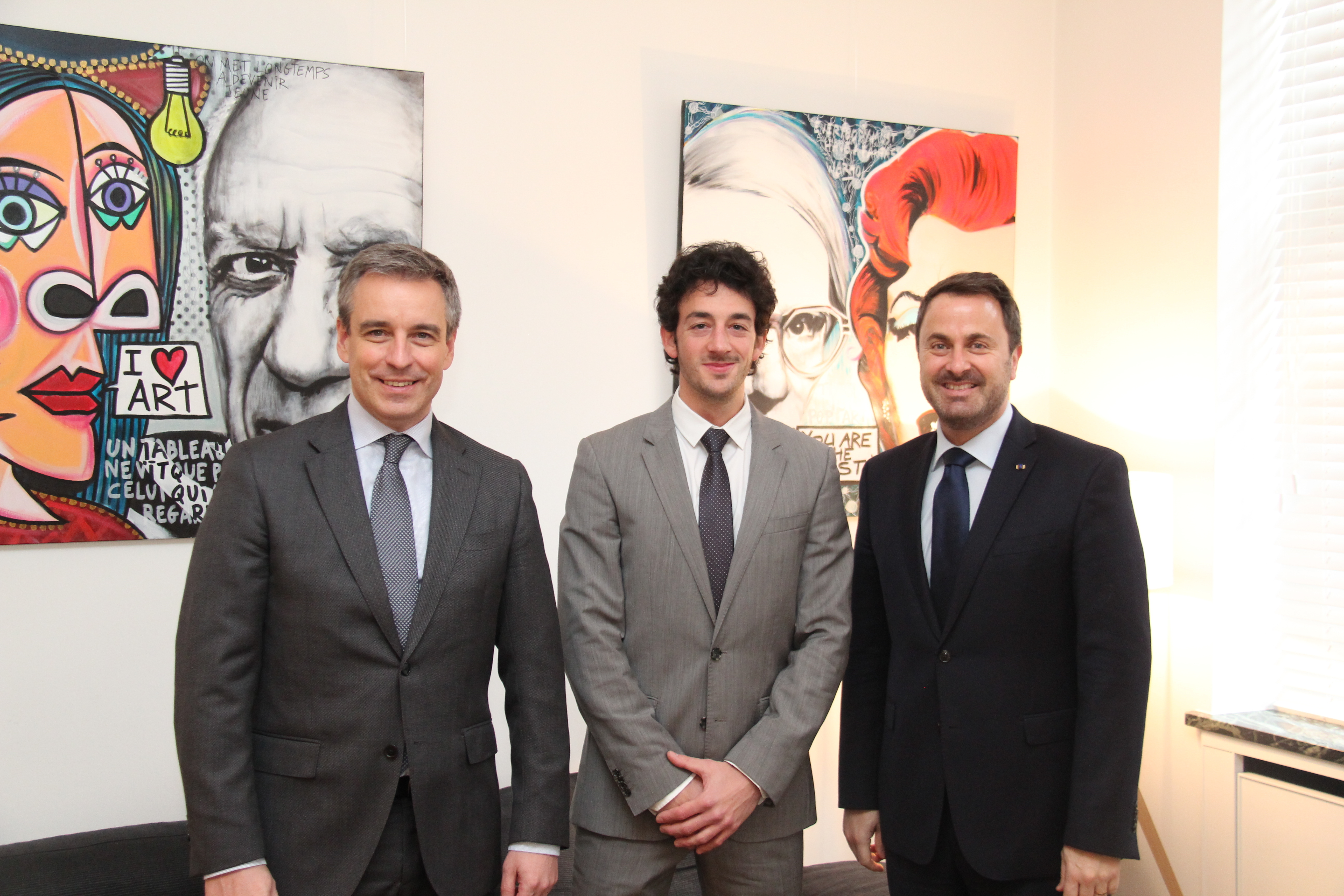 (L-R): Minister Claude Meisch; Félix Urbain, researcher; Prime Minister Xavier Bettel; Credit: ME
Luxembourg's Prime Minister, Xavier Bettel, and Minister of Higher Education and Research, Claude Meisch, recently met with Felix Urbain, a young researcher of Luxembourg origin, who is currently working at the Catalonia Institute for Energy Research (IREC). in Barcelona, ​​Spain.
Félix Urbain, who is one of the winners of the 2015 International Young Researcher Award, the Hydrogen Research Award from the EnergyAgentur NRW or the Jülich Prize for Excellence in Doctoral and Postdoctoral Work 2017, is active in research in materials and especially in the field of photoelectrochemistry where he studies energy storage gained through photovoltaics.
Prime Minister Bettel and Minister Meisch had a conversation with Félix Urbain on scientific research in Europe and, more particularly, on the differences in research in the countries within the European Union, as well as on the potential and the evolution of higher education and research in Luxembourg.
"Luxembourgish scientists abroad help to convey an excellent image of Luxembourg abroad and contribute to the Branding Nation, just like sportsmen or artists," said Xavier Bettel during the meeting, adding: "The researchers' mobility is essential for their research, but it is important not to lose touch with these compatriots".