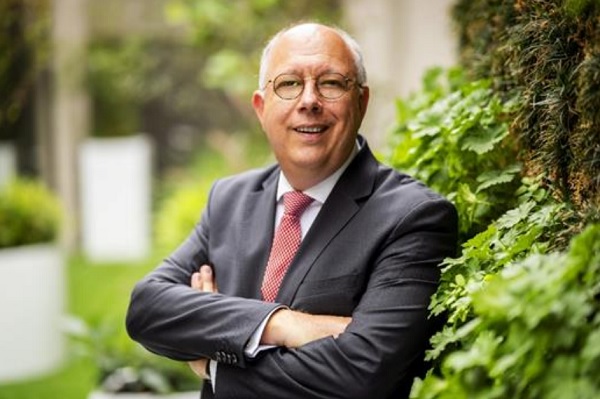 Xavier Hauboldt, outgoing CEO of Eaglestone Luxembourg; Credit: Eaglestone Group
Real estate specialist Eaglestone Group has announced the upcoming departure of Xavier Hauboldt, CEO of the firm's branch in Luxembourg.
Xavier Hauboldt trained as a civil engineer at RWTH Aachen University before obtaining a Master's in Real Estate at EBS Universität. He has held the post of CEO of Eaglestone Luxembourg since September 2015. On 22 June 2022, Mr Hauboldt will leave the Board of Directors of Eaglestone at the request of Nicolas Orts and Gaétan Clermont, co-CEOs and shareholders of Eaglestone Group.
"The Board of Directors thanks Xavier for his leadership and loyal service since the incorporation of Eaglestone, which he led with success and method. We wish Xavier the best for the future", said Nicolas Orts.
"It was an honour for me to put Eaglestone Luxembourg on the baptismal font in 2015, to build a formidable team with recognised talents", stated Xavier Hauboldt. "I am proud of the iconic achievements we have made, such as The Arc and Prince developments, to name but a few, and that Eaglestone is now one of the fastest growing companies in the industry".
Xavier Hauboldt will continue to work on monitoring current affairs until 31 August 2022, when he will step down from all of his functions. Eric Dothée, who has worked at Eaglestone since April 2021, will take over as CEO as of 1 September 2022.