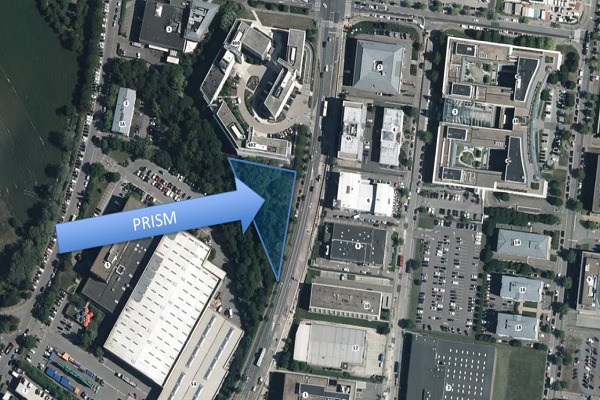 Credit: Eaglestone
The Luxembourg subsidiary of Eaglestone Group has purchased a new project in the Cloche d'Or district for development, as part of its expansion policy in the Grand Duchy.
Eaglestone has planned a large-scale development, called "PRISM", intended exclusively for office real estate. The development will eventually provide 4,500m² of work space.
Located strategically along Route d'Esch and easily accessible from the city centre, the building will be close to the Cloche d'Or tram terminal and the new P+R car park next to the future national football stadium. Mobility and accessibility will be the major assets of this future project. Negotiations are already underway with several potential occupiers.
Eaglestone entrusted the architectural firm Assar with the development of this new project. The firm will follow a sustainable design approach combining comfort, respect for the environment and energy efficiency. The internal organisation of the office space has been chosen for maximum flexibility.
Works will begin in 2020 and are scheduled to end in the first quarter of 2022.