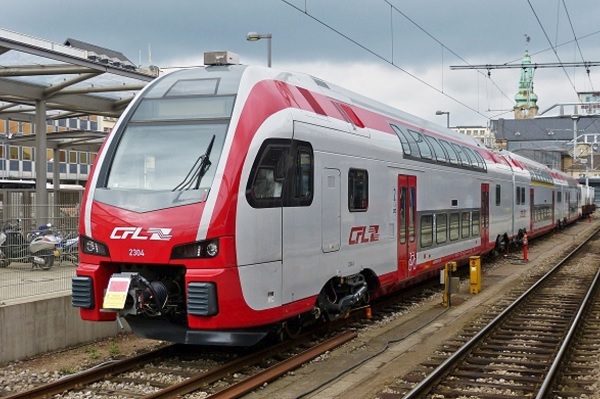 Credit: CFL
Luxembourg's national railway company, the CFL, has confirmed that there are no regional express (RE) trains running between Luxembourg and Rodange on Wednesday 10 May 2023.
Following a technical issue, involving the track near Belvaux-Soleuvre, rail traffic on line 60 between Belvaux-Soleuvre and Belval-Université was reduced to a single track on Wednesday morning. Rail traffic was expected to gradually resume around midday.
However, the CFL later confirmed that urgent infrastructure maintenance works on one track of the affected section would remain necessary throughout the day.
Consequently, all RE trains between Luxembourg and Rodange (both directions) have been cancelled for Wednesday. RB trains continue to run on the unaffected track (between Luxembourg and Pétange).
Rail traffic is expected to resume as normal on Thursday 11 May 2023.