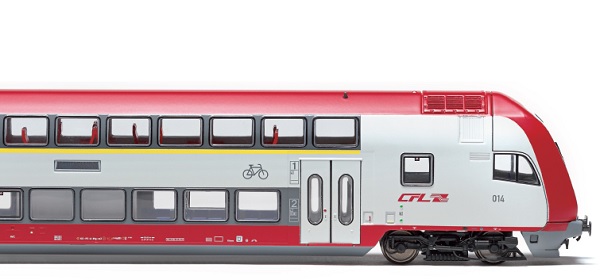 Following Sunday's technical issue reported by Luxembourg Railways (CFL) which affected some lines, with shuttle buses introduced on Lines 10 & 50, rail traffic has still been affected today, Monday.
For line 70, trains to and from Longwy are stopped at Hollerich station; to ensure the smooth flow of passengers between Luxembourg and Hollerich, in both directions, the CFL have set up a substitute bus service.
For line 10, Intercity (IC) trains to and from Liège are stopped at Dommeldange station. As a result, between Dommeldange and Luxembourg-Gare, in both directions, a shuttle bus is in service.
A normal resumption of train traffic on both lines 70 and 10 was expected for around 14:00 today. However, while Line 70 is fully back, Line 10 has experienced another problem: due to a power cut near Ettelbruck, train traffic was then interrupted between Ettelbruck and Diekirch in both directions. According to the CFL "No data on the duration of the disruption is available at this time. Travelers are invited to take the bus service from Ettelbruck station to Diekirch and vice versa". This latest issue was resolved shortly before 16:30.
For line 50 (Luxembourg - Kleinbettingen), delays and cancellations are still expected, with normal services not expected to resume until Tuesday morning.
For more information concerning the alternatives and timetables, see the CFL mobile application or the website www.cfl.lu