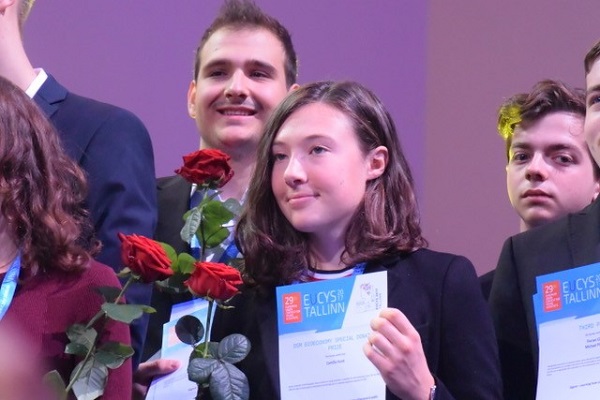 Winners of the Luxembourg National contest and of the European schools have presented projects at the prestigious European Union Contest for Young Scientists.
Camilla Hurst from the European school 1, Max Arendt and Leo Loch of Lycée de Garcons, and Emily Cordier, Sophie Klein and Sylvie-Anne Soares Pereira of Atert-Lycée Redange, presented their projects to international judges over three days in Tallinn, Estonia.
Competing against winners from the European Union and world-wide, including China, Canada and the USA, Camilla Hurst was awarded a special sponsors' award for her project in the Materials category of the competition.
With the help from the Luxembourg Institute of Science and Technology (LIST), she identified harmful bacteria in a public environment and investigated how their spread can be reduced. This has involved a study of the antiseptic properties of pine wood, identification of a key bactericidal chemical in pine and invention of a self-sterilising door handle.
The students from the Luxembourg schools were winners of Luxembourg's national Science competition, while Camilla Hurst was the winner of the European Schools Science Symposium, a contest with Science projects from students from European Schools from across the EU, held last March.