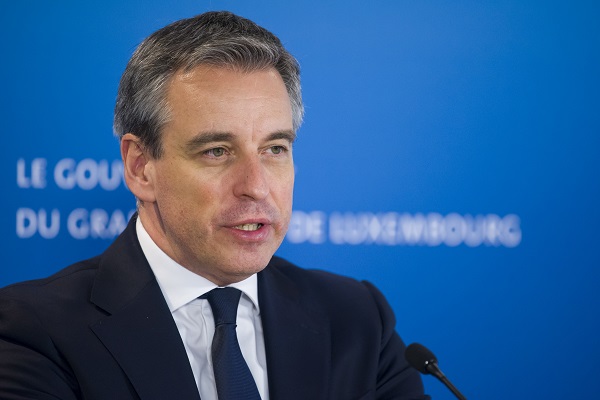 Claude Meisch, Luxembourg's Minister of Education, Children and Youth; Credit: SIP
During a press conference on Friday morning, Luxembourg's Minister of Education, Children and Youth confirmed that schools will reopen after the Carnival holidays, on Monday 22 February 2021.
The Education Minister reiterated the importance of in-person school attendance for students of all ages, both for the social and educational aspects. He addressed the negative psychological impact of the pandemic on young people in particular. The Psychosocial and Scholastic Assistance Centre (Centre psycho-social et d'accompagnement scolaires - CePAS) told the minister that they had received a 15% increase in young people contacting them with suicidal concerns. The minister thus reiterated the need for social contact, as well as additional support for young people during these challenging times.
The Education Minister suggested that parents and guardians avail of play dates for their children within the current household socialisation and sanitary restrictions. He also highlighted the role of online platforms in keeping young people safely connected. Another suggestion was board games at home or in school.
He confirmed the high prevalence of the virus (including the British variant) in schools and among young people in recent weeks. There have also been more chain infections in schools than before the Christmas holidays (up from 15% to 30%).
The reopening of schools will thus be accompanied by stricter health measures, including mandatory mask wearing for all students from the second cycle onwards as well as children in Maisons Relais. Masks must be worn even in the classroom. The minister added that testing for staff and students alike will be increased and that more rapid antigen tests are expected to be rolled out from next month.
Minister Claude Meisch also confirmed that a negative COVID-19 test result will be required for students who were in quarantine before they can return to school.
From 22 February, secondary school students (apart from those in their first year) will go back to alternate A/B schooling in order to limit the number of students in contact with one another.