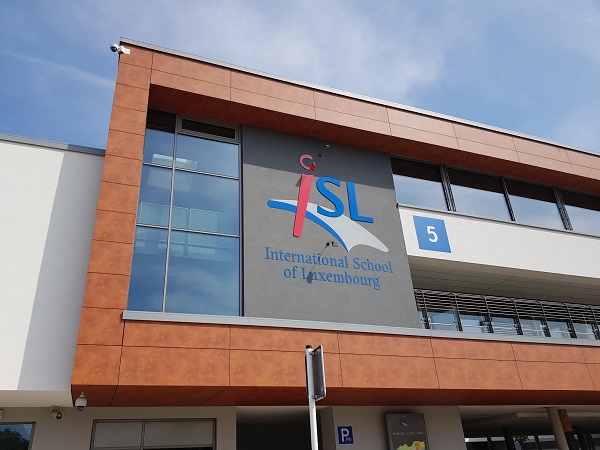 ISL building; Credit: Jazmin Campbell
The International School of Luxembourg (ISL) has announced that it met with trade unions and staff delegates met at the National Conciliation Service (Office national de conciliation, ONC) on Thursday afternoon for a first round of discussions on the new collective bargaining agreement.
Last December saw discussions break down between the ISL and the trade unions with regard to finding a new agreement. The ISL consequently contacted the ONC in order to help both sides to come to an acceptable agreement. For their part, some ISL staff have expressed their dissatisfaction through protests, such as the one that was held earlier today outside the ONC.
According to the ISL, yesterday's first meeting led to the necessary clarification of the offers and requests of both sides. At the end of this meeting and on the invitation of the ONC President, both parties agreed to return to the negotiating table to discuss the respective salary scale proposals. The next meeting has been set for 27 February 2020 at the ISL's premises.
The school has maintained that its goal remains to invest in high-quality teaching while ensuring the future sustainability of the school for everyone in its community, including students, staff and parents.