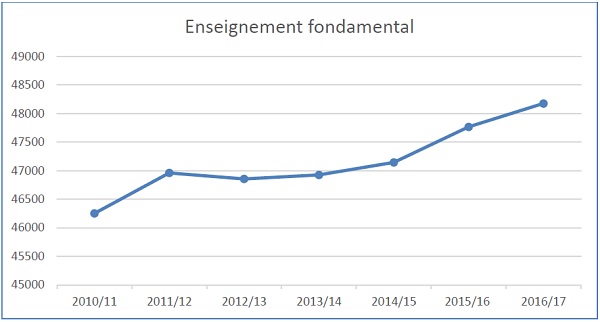 With the Luxembourg schools reopening for the 2016-17 after the summer holidays, Luxembourg's Ministry of Education has published statistics on the number of pupils starting this new academic year.
In primary schools, a total of 48,176 pupils are starting the new school year, a rise of over 400 on the previosu year's figures.
In secondary schools, the number is 36,574, made up of 12,037 in classic education and 24,537 in technical education. An additional 619 pupils are registered in Luxembourg public schools who follow an international education syllabus, bringing the number of secondary pupils to 37,193. Within this is the Lycéee Michel Lucius which has 1,572 pupils registered, of which 308 sit an international curriculum (GCSEs, etc.), and 1,443 at the Athenée, of which 120 follow an international syllabus (International Baccalaureate).
Another 12,403 pupils are registered in private schools in Luxembourg, with 5,789 at the european Schools, 1,355 at the ISL and 731 at St George's International School.
With various other schools also included, the total number of pupils registered across the Grand Duchy for the 2016-17 academic year is 137,758, up from 135,585 for the 2015-16 academic year.