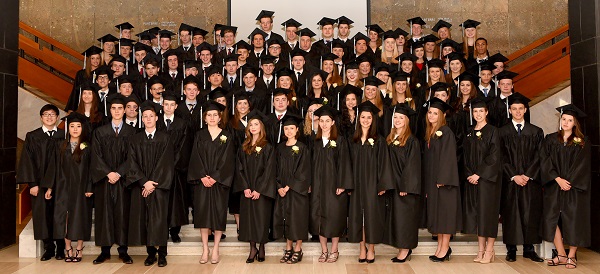 90 Grade 12 students in the International School of Luxembourg (ISL) took the prestigious International Baccalaureate (IB) Diploma this year; with a pass rate of 98% and an average score of 34 out of 45 points, ISL has surpassed yet again the global average, which is 30 out of 45 points.
While a result superior to 35 points may already be viewed as remarkable, four ISL students can be proud of having achieved a score higher than 43 out of 45 points, which positions them amongst the top 1% of students in the world. In addition, 16% of the candidates obtained their diploma with more than 40 points and stand therefore amongst the top 4.7% of students at global scale.
Nicki Crush, ISL Director, is delighted with the results and stated "We are extremely proud of the students' work. We want to congratulate them for their enormous personal investment and thank all their teachers for the tremendous support they provide. We wish the students all the best for their future".
Photo from the ISL Gradualtion 2016 on 4 June