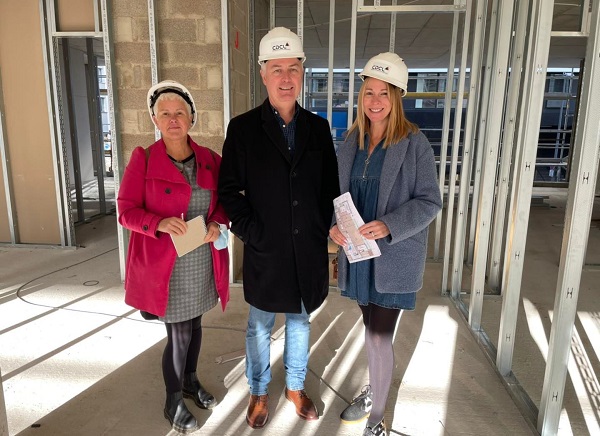 Sunflower founders and directors Helen Clarke, Tom O'Dea and Samantha Stobart-O'Dea; Credit: Sunflower Montessori Crèche
The team behind Sunflower Montessori Crèche, Luxembourg's leading Montessori crèche, have announced plans to open a seventh facility in May 2022.
Sunflower Montessori Crèche will open a new crèche in the Square Mile complex in Esch-Belval this spring. The new facility will have 60 places for children up to four years of age.
The team explained that they have spent many months designing this new project with the needs of children in mind. "We want to create a safe, inviting environment for your little ones", they said in a Facebook post.
Each room will be furnished with Montessori activities and exercises. The new crèche will also have a garden with direct access so the children can go out and explore.
For further details and to reserve a spot at the Esch-Belval crèche, contact Sunflower Montessori Crèche via email: info@sunflower.lu.