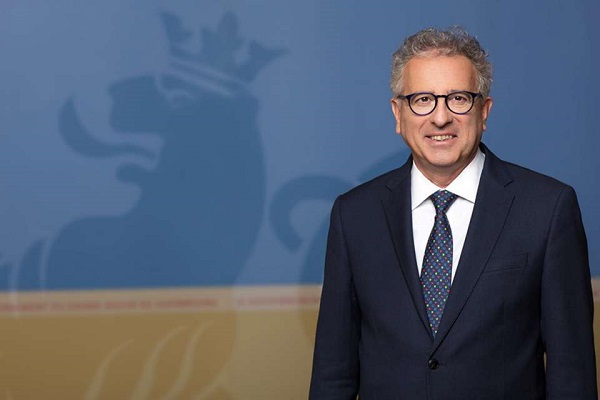 Pierre Gramegna, Luxembourg's Minister of Finance; Credit: SIP / Yves Kortum
The Democratic Party (DP) has announced that Pierre Gramegna is stepping down as Luxembourg's Minister of Finance.
In a statement released on Tuesday, the DP confirmed that Pierre Gramegna has announced his desire to resign from his ministerial functions for personal reasons.
Mr Gramegna first joined the Luxembourg government as Finance Minister in December 2013, following the legislative elections held two months earlier. After the 2018 legislative elections, he was re-appointed in December 2018 in the coalition government formed by the DP, the Luxembourg Socialist Workers' Party (LSAP) and the Green Party (déi Gréng).
Regarding the news of his resignation, the DP thanked Mr Gramegna for his "commitment in the interest of the country during all these years".
The party will convene its steering committee as soon as possible to determine his successor.