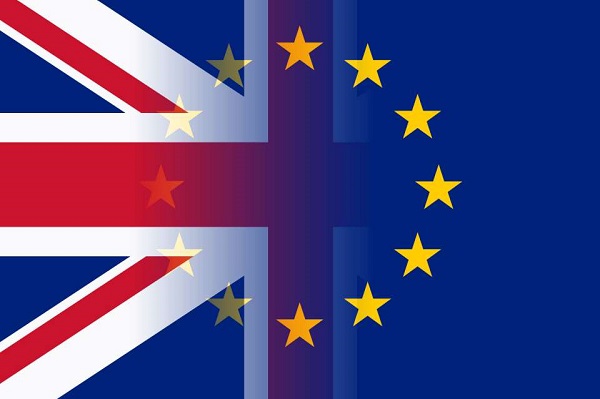 Brexit: British and EU flags; Credit: SIP
Luxembourg's Ministry of State and Ministry of Foreign and European Affairs have issued a joint statement concerning the withdrawal from the United Kingdom of the European Union (Brexit) and preparations at a national level in the Grand Duchy.
On 23 June 2016, the British people voted by referendum in favour of a UK exit from the European Union. On 25 November 2018, the EU and the UK reached an agreement on the full terms of withdrawal of the United Kingdom from the European Union. This agreement must now be ratified by both parliaments, British and European.
Two scenarios are possible: If the ratification takes place before 30 March 2019, European Union law will cease to apply in the United Kingdom after a transitional period of 21 months, i.e. from 1 January 2021. However, in the absence of ratification before 30 March 2019 (a "no-deal" scenario), there will be no transitional period and European Union law will cease to exist / apply in the United Kingdom from 30 March 2019.
In this context, Luxembourg is currently continuing its preparatory work at national level, in order to cover all the cases.
Under the chairmanship of the Ministry of Foreign and European Affairs, the Inter-ministerial Committee for the Coordination of European Policy (CICPE) meets ad hoc regarding Brexit to review the state of preparations within ministries. Since the announcement of the withdrawal of the UK from the EU, the Brexit file has been a regular item on the agenda of meetings of the CICPE and the Government's cabinet and several thematic and/or sectoral meetings have been organised with different ministries and administrations. The Permanent Representative of Luxembourg to the EU and/or members of its team also attend these meetings, which ensures a good exchange of information between developments in Brussels and Luxembourg. In addition, meetings are being held with the services of the European Commission to clarify issues of particular interest to Luxembourg.
In order to answer the questions of British nationals residing in Luxembourg, as well as Luxembourg nationals in the United Kingdom regarding their situation after 29 March 2019, an information file has been published - see https://gouvernement.lu/fr/dossiers/2019/brexit.html
Likewise, a dedicated FAQ is available on the Guichet.lu website. This FAQ will be updated and completed as new information becomes available.
Any possible steps to be taken by British citizens residing in Luxembourg will also be published on the websites of the government and the Guichet.lu, depending on the evolution of the Brexit file.