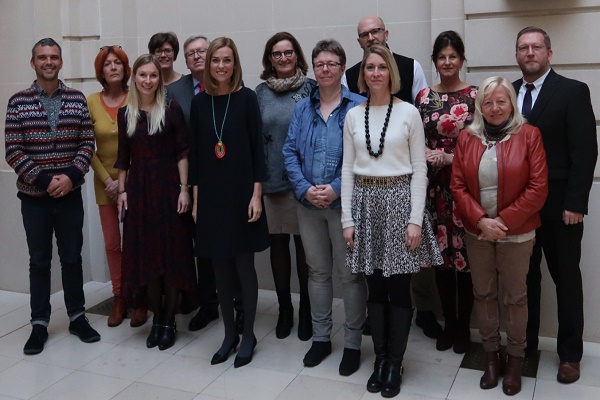 Credit: MEGA
Luxembourg Minister of Equality between Women and Men, Taina Bofferding, has unveiled an ambitious programme for equality for the 2018-2023 period.
The new government programme has emphasised gender equality as a cross-cutting political priority. The subject is mentioned in several chapters, including the announcement of a feminist foreign policy, an increase in the proportion of women in key positions of higher education and research, the promotion of female employment through tax measures and education and family policies.
Moreover, Taina Bofferding, the minister in charge of coordinating equality policies, presented her priorities at the New Year reception for officers of the Ministry of Equality between Women and Men (MEGA). These include prioritising efforts to prevent and eliminate all forms of sexism, combat gender pay inequalities and counter the low representation of women and men in decision-making bodies at the economic and political levels. Minister Bofferding will also continue to refine the offer of assistance to victims of domestic violence, human trafficking and prostitution.
As regards the promotion of equality, the main challenge lies in informing and raising awareness among all citizens about the situation of gender equality in Luxembourg and the work carried out in this context by the MEGA. The Ministry has specifically highlighted that the fact that women and men are equal in rights and duties must reach everyone, starting at a very young age. As such, Taina Bofferding will develop a strategy to integrate gender equality into all levels of education and training.
The Equality Minister went on to emphasise the importance of better work-life balance in terms of equality by promoting the same gender equality instruments and rights. She similarly announced an evaluation and professionalisation of the programme of collaboration with private sector companies (Positive Actions Program).
Taking advantage of its multiple ministerial mandates, the minister finally expressed her views on intensifying collaboration with the municipalities as local vectors of the promotion of equality between men and women.