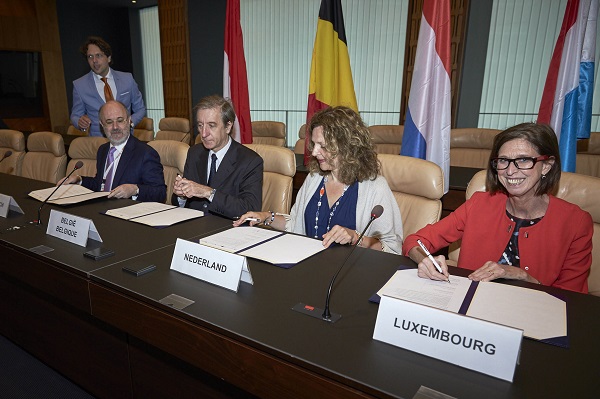 On the sidelines of the EPSCO Council meeting of Health Ministers, Austria agreed to join the collaboration between Luxembourg, Belgium and the Netherlands for orphan drugs.
The initiative goes beyond joint negotiations with pharmaceutical companies, with the four countries ultimately looking to exchange data, share records and coordinate their evaluation methods. The signatory countries also agree to jointly examine how governments can best prepare for the arrival of new, expensive drugs on the market.
This close cooperation aims to ensure greater transparency of drug prices and costs and is essential in protecting equal access to expensive drugs for all patients.
"The high price of drugs is increasingly shaping our thoughts on more access to high quality care to the benefit of our citizens, especially those with a rare disease," the Luxembourg Minister of Health, Lydia Mutsch, commented. "I am convinced that this new collaboration with our Belgian, Dutch, and now, Austrian, partners will be an important step to tackle pragmatic solutions together and in a constructive way."
The intitiative was welcomed by the Health Commissioner, Vytenis Andriukaitis.
Belgium and the Netherlands signed a declaration of intent on 20 April 2015 to negotiate the reimbursement of of orphan drugs with the pharmaceutical industry. The Grand Duchy joined this initiative on 24 September 2015.
Photo by EU/Mario Salerno (L-R): Clemens Martin Auer, Head of Section at the Austrian Ministry of Health; Olivier Belle, Belgian Ambassador, Deputy Permanent Representative to the EU; Edith Schippers, the Dutch Minister of Health; Lydia Mutsch, Minister of Health