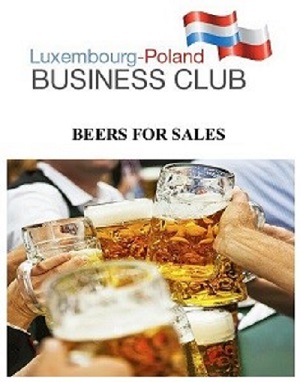 The Luxembourg Poland Business Club (LPBC) has announced that, following the success of the Beer for lawyers event in 2015, it has decided to invite its members to a similar great opportunity to network again in 2016.
This year the LPBC is organising a Beers for Sales event in which all members and friends working in, or interested in, sales, to join them for this great networking opportunity, to create new connections with talented and driven professionals.
The Beers for Sales event is being organised on Thursday 13 October 2016 from 18:00 at Chi-Chi's restaurant on Place d'Armes in Luxembourg city centre.
Free drinks for LPBC members. For non-members, the 10 first people to register for the event will get their first drink free. See www.lpbc.lu