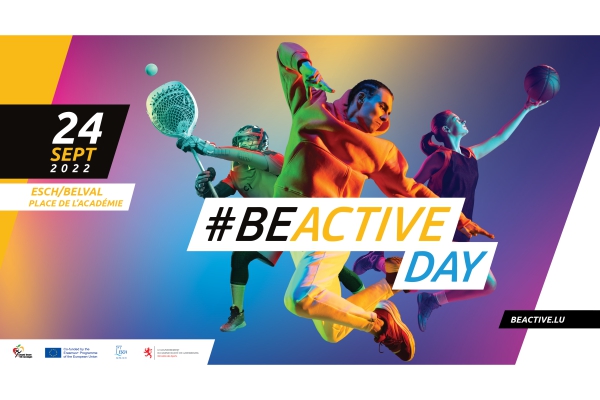 Credit: MSP
On the occasion of the European Week of Sport, Luxembourg's Ministry of Sports has announced #BeActive Day, taking place on Saturday 24 September 2022 from 10:00 to 18:00 in Place de l'Académie in Esch-Belval.
#BeActive Day is open to all and is a platform to promote sport and raise awareness. It also aimed at inspiring citizens to practise regular physical activity.
The general public is invited to discover a wide variety of sporting disciplines and to actively participate in workshops such as baseball, rock climbing, Indiaca and boxing, amongst others.
Detailed information is available online via: www.beactive.lu.