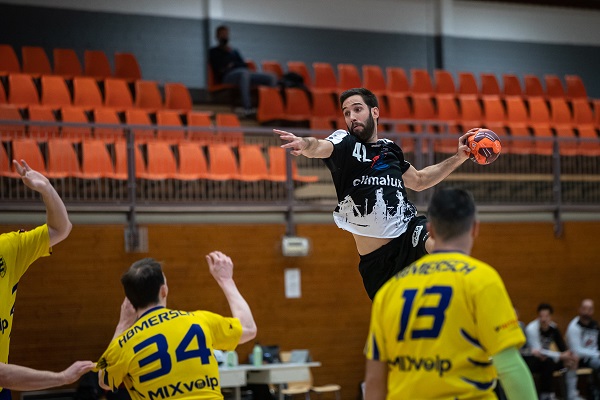 HB Mersch v HB Esch on Sunday 18 April 2021; Credit: photographer.lu
On Sunday 18 April 2021, Handball Esch defeated HB Mersch 35-26 in their AXA League Luxembourg match at Hall Omnisports Mersch.
Handball Esch dominated the entire match and managed to maintain their position as the leaders in the AXA League Title Playoffs, while HB Mersch is in sixth place.
Sunday's match day also saw Handball Club Berchem (currently no.2 in the standings) beat Handball Käerjeng (no.3) 37-24.