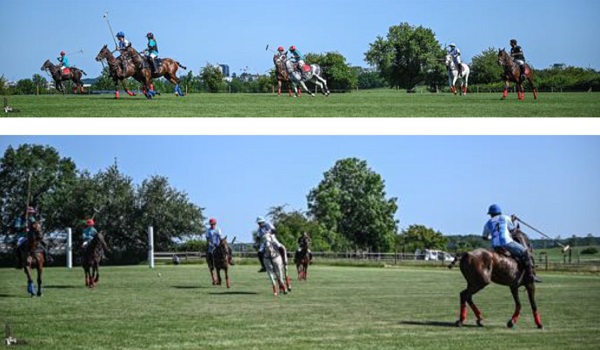 Credit: © Val Wagner
The 7th Luxembourg Polo International will be taking place this Saturday 12 and Sunday 13 September 2020 at Ecurie de la Petrusse (66 Rue des Celtes) in Luxembourg-Merl.
Organised by the Polo Club Luxembourg, created in 2004, this year's tournament will see the Grand Duchy host six international and national teams (hcp -2/+2). 30 players will defend the colours of Luxembourg, Germany, Spain, Argentina, the United Kingdom and Chile. They will bring all together around 100 horses to play this tournament, where action, strategy, power and speed meet technical skill, beauty and team spirit.
Programme
- Saturday 12 September: Copa Embajada Argentina, with the presence of the Ambassador of Argentina in Luxembourg, Marcelo Cima.
Site opening (food and bar) from 14:00; polo games at 15:30; Fielser Musek Fanfare (Philharmonique de la Rochette) concert at 18:00; Polo Latino Dinner & Party with Asado, BBQ, music and bar at around 19:00.
- Sunday 13 September: Ambassadors Cup
Site opening (food and bar) from 11:30; lunch and Holtz Fanfare onsite at 12:00 (Aperitif – BBQ – Entertainment); polo games at 14:00; prize-giving at 17:00.
Food and beverages will be available onsite, served by the Café des Tramways throughout the weekend. Argentinian empanadas, grilled meat, chips, vegetarian salad, wine and beer are on the menu. There will also be a caviar tasting by Rova Caviar Madagascar.
Entry is free; donations are welcome. No reservation needed. Parking is available nearby (follow the sign).
Due to the COVID-19 situation, temperature checks will be carried out at the entrance of the site and the public will be asked to provide contacts details, wear a mask and respect social distancing when moving around the site. Tables and benches will be available within the limits imposed by safety rules.