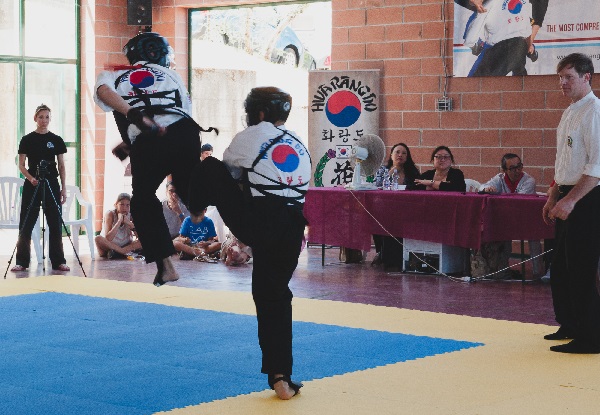 Credit: Hwa Rang Do & Tae Soo Do Club Luxembourg
Luxembourg has been named this year's World Champion of Hwa Rang Do, an ancient Korean martial art.
The national Luxembourg team has come away from the Annual Hwa Rang Do World Championships, held on 30 June and 1 July 2019 in the Italian province of Tuscany, with the title of Overall Team Champion.
Every year since 1999, the USA has won the team competition title. This year, however, the Grand Duchy prevailed against the previously unbeaten champions.
Hwa Rang Do is a 2,000-year-old Korean martial art that unites a variety of disciplines, including physical and mental techniques and weaponry. In the 1960s, Dr. Joo Bang Lee regimented and integrated these disciplines into a modern martial art.
The Luxembourg National team was competing in three disciplines: Yongtoogi (Stand up Striking Quick Submit Fighting), Gotoogi (Submission Grappling) and Mugi Daeryun (Weapon Fighting with Sticks and Swords). Each five-member team consisted of three men and two women and in order to gain the overall victory, they had to win two out of the three categories. Due to a three-way tie between the USA, Italy, and Luxembourg, the team who had the most wins would be selected as winner, which eliminated USA, the defending champions. This left Luxembourg and Italy with another tie with the same number of wins. The tiebreaker came down to the weapon fighting category where each country picked their top competitor to fight one round of sword fighting to determine this year's Overall Champion. Giuseppe Morelli, Team captain and Head Instructor of the Hwa Rang Do and Tae Soo Do Club in Luxembourg, fought for the decisive victory.
The rather young Hwa Rang Do and Tae Soo Do Club from Luxembourg is led by Grandmaster Taejoon Lee, eldest son of Hwa Rang Do founder, Dr. Joo Bang Lee. He holds the world's highest degree with the 8th Dan Black Sash and is the Heir to Hwa Rang Do.