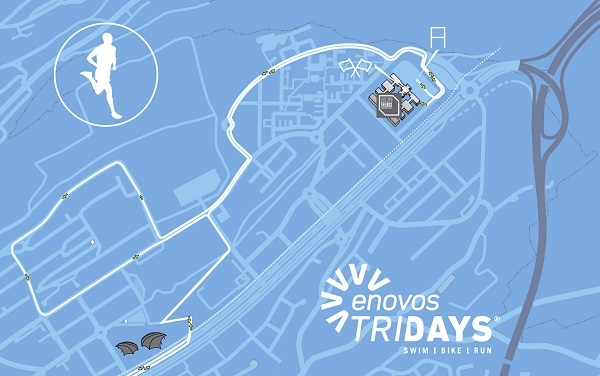 Organisers of the event "TriDays Luxembourg" have announced the main sponsor of this first edition: Enovos.
Preparations for the new triathlon event in Luxembourg, taking place from 30 May to 1 June 2019, are well under way. Some 70 days before the kick-off, the organisers have presented energy supplier Enovos as the event's main sponsor. Enovos, which is not only represented in Luxembourg with its electricity, natural gas and renewable energy offer, but also in Germany, France and Belgium, has confirmed its values of commitment, respect, team spirit and excellence to reflect this new sporting event. Another partner is the Luxembourg brewery Diekirch, which, as a beverage sponsor, plays at home on the second day of competition.
The Tridays Luxembourg will feature three days of three events and three sports. At this event, athletes of all levels can participate in 3.8 km of swimming, 180 km of cycling and 42.195 km of running on three consecutive days. According to co-starter Kai Walter: "We do not make any difference between pros and amateurs, everyone can participate." Kai Walter, the former race director of Ironman Germany Frankfurt and owner of WEC GmbH, set up the Enovos TriDays Luxembourg with step by step S.A., organiser of the ING Night Marathon Luxembourg. Individual athletes and teams of two to three athletes can still register online.
The award ceremony of the Enovos TriDays Luxembourg will take place on Sunday 2 June 2019 in Luxembourg.
More information is available at www.enovos-tridays.lu.