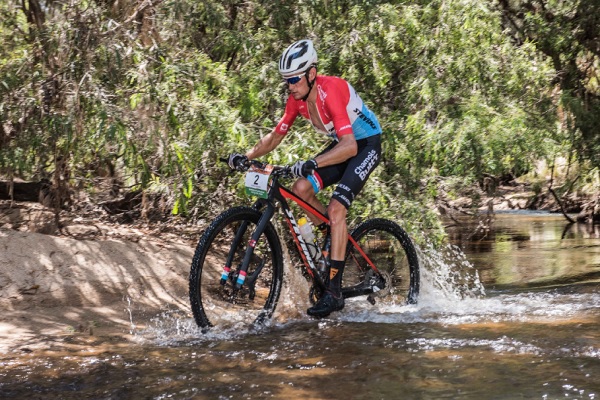 Soren Nissen; Credit: Regina Stanger
Denmark-born Luxembourg mountain biker Soren Nissen today finished third in the seventh stage of the 2018 edition of the Crocodile Trophy, thus maintaining his position of 3rd place overall.
Representing Luxembourg in this year's race, Soren Nissen placed third in today's stage of the Crocodile Trophy just eight miniutes behind the Swiss duo of Konny Looser and Urs Huber.
The seventh stage was a classic 102 km marathon from Skybury Coffee to Wetherby Station in Mount Molloy in North Queensland, Australia. Soren Nissen finished eight minutes behind the inseparable Swiss duo ahead of Matthias Grick (+23min) and the Czech rider Milan Damek (+27:44min).

In the women's, Sarah White once again dominated on the hills during the second half of the stage and beat Lucy Coldwell by 11:23min thus increasing her overall lead to 26 minutes ahead of tomorrow's last stage to Port Douglas. Skoujke Dufoer finished in third today and has a 5 hour gap behind Sarah White overall.