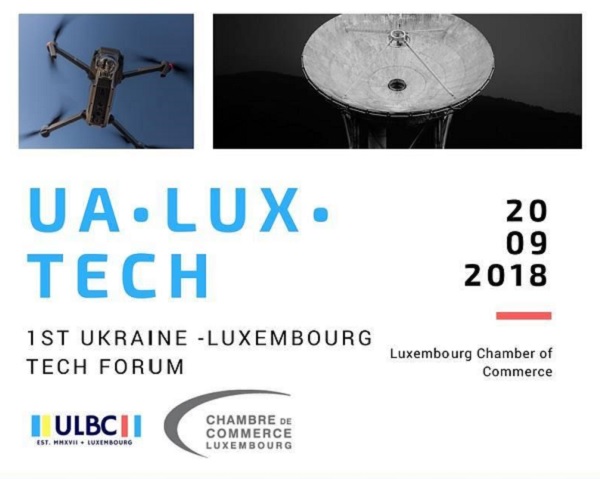 On Thursday 20 September 2018, the Ukraine Luxembourg Business Club (ULBC) is organising a Ukraine – Luxembourg Technology Forum in the Grand Duchy.
The Technology forum will cover the following topics: cyber security, fintech, air navigation and space, programme development and outsourcing.
The ULBC supports existing and new investors; increasing the ease of doing business by improving communication between the authorities, business, and international organisations. Its aim is to support the relationship between Ukrainian and Luxembourgish business members in both countries, to expand their network of contacts, develop their business skills, promote leading businesses with their peers, provide them with access to useful information and advice about doing business in both countries, to promote cultural heritage, encourage and organize economic and cultural programmes, seminars and business forums about current business issues, key points of trading, trends and business opportunities and other events in Ukraine and Luxembourg.
For details, email: connect@ulbc.lu