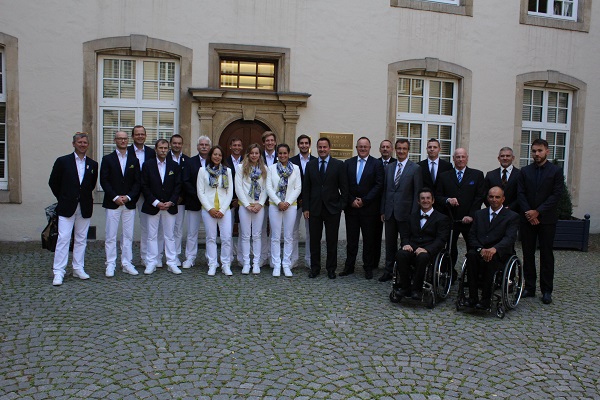 Luxembourg's Minister of Sport, Romain Schneider, is attending the Paralympics in Rio de Janeiro in Brazil from 12 to 15 September 2016 and is attending various competitions in which Luxembourg representatives will be engaged in these games.
In the same spirit that he wished to encourage Luxembourg athletes during the 2016 Olympic Games in Rio, Minister Schneider intends to support Luxembourg athletes close-up at these Paralympics, including Tom Habscheid who particpated in the shot put on Monday, and "handbikers" Joel Wagener and Luciano Fratini during their races on 14 and 15 September 2016.
In addition to his role of supporting Luxembourg athletes, Minister Schneider will participate in the medal ceremony for the winners of these competitions.