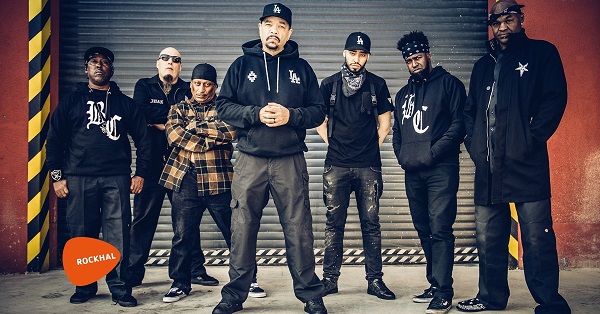 After their show back in 2018, the Californian rap-metal band Body Count with frontman Ice-T will be returning to Luxembourg to play a concert at the Rockhal in Esch-Belval on 22 June 2020, from 20:00.
Ice-T's music had been hard as heavy metal for a number of years, and on 1991's landmark O.G. Original Gangster, he recorded the speed metal/hip-hop fusion "Body Count" with his band of the same name.
Body Count's lineup included Ernie-C (guitar), D-Roe (guitar), Mooseman (bass) and Beatmaster V (drums), all of whom attended Crenshaw High School in South Central Los Angeles. On the 1991 Lollapalooza tour, Ice-T performed with Body Count and earned many fans and much praise.
Tickets cost €36 (plus €3.60 pre-sale fee) and go on sale on Tuesday 17 December 2019 at 10:00. For more information, visit https://www.rockhal.lu/en/events-tickets/other/show/detail/body-count-ft-ice-t/.