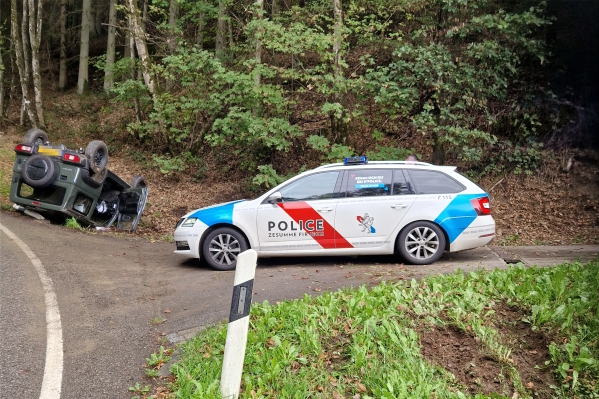 Credit: Grand Ducal Police
The Grand Ducal Police have reported an accident involving an overturned car in Parc Hosingen on Tuesday afternoon.
At around 15:20 on 20 September 2022, on the CR366, from Kautenbach to Consthum, a car overturned and came to a standstill lying on its roof. This was after the driver lost control of his vehicle when it went into the side ditch.
The driver, the only occupant who was trapped, was rescued by the rescue services and transported to the hospital after medical first aid was given at the scene of the accident.
The scene of the accident was cleared around 16:40. An accident report was drawn up.