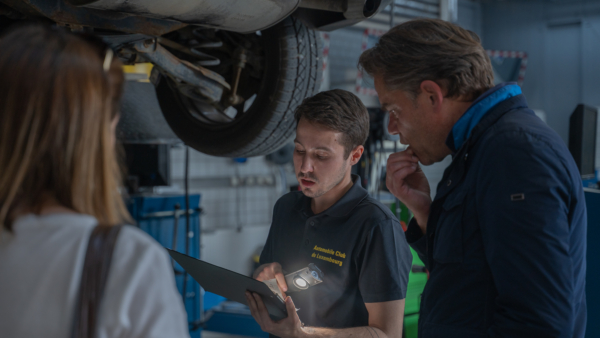 Credit: ©ACL
The Automobile Club of Luxembourg (ACL) has announced that a shortage of rental and replacement cars is expected this summer across Europe, particularly in France.
According to ACL, this will be also be the case for spare parts in the automotive sector, where orders are increasingly difficult for service providers to fulfill. In the event of a breakdown, this will necessarily have direct consequences on the availability of replacement cars and the waiting time for vehicle repairs for holidaymakers taking a trip during the summer.
For ACL members planning a holiday trip this summer, ACL recommends to check their vehicle before departure or book a rental car in advance. Although ACL still has vehicles in Luxembourg and abroad, but the situation could change quickly. If necessary, ACL members can cancel their reservation free of charge.
The ACL Diagnostic Centre is offereing the "Holiday Check" for this purpose, which covers all the risk points of a car such as the battery, the condition of the tires, the suspensions and the fluid levels. In the event of repairs are necessary before departure, ACL has advised to take the diagostic test at least three weeks before leaving. A "Holiday Check" for ACL members is reduced to €29 until Tuesday 31 May 2022, instead of the usual €39.
Appointments are available via tel.: 450045-6007 or via e-mail: dc1@acl.lu.
Checklist before going on vacation
Check the validity of identity documents and carry them during the trip
Insurance (cancellation, luggage, complementary health, etc.)
Vignettes (to cross Switzerland, Austria and Slovenia) and environmental zones (Brussels, France Crit'Air, some German cities, etc.)
Electronic toll payment (Bip&Go for France, Spain, Portugal and Italy)
Additional assistance for motorhomes over 7.5 tonnes
Plan the route in advance
Check ACL Europe membership card, and if necessary, renew in time
Book a rental car in advance