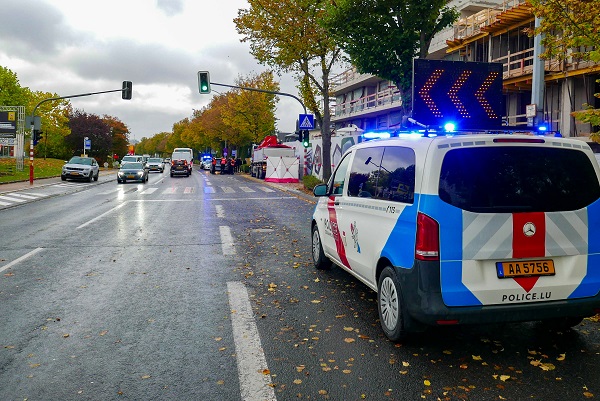 Credit: Police Grand-Ducale
The Grand Ducal Police have reported that a pedestrian has passed away after being hit by a lorry in Bertrange on Wednesday afternoon.
At around 15:00 on Wednesday, a lorry hit a 59-year-old woman from Bertrange on the footpath on Route de Longwy.
Emergency services attended the scene, but the victim had already died from her injuries.
The police in Bertrange recorded the accident and an investigation has been launched.